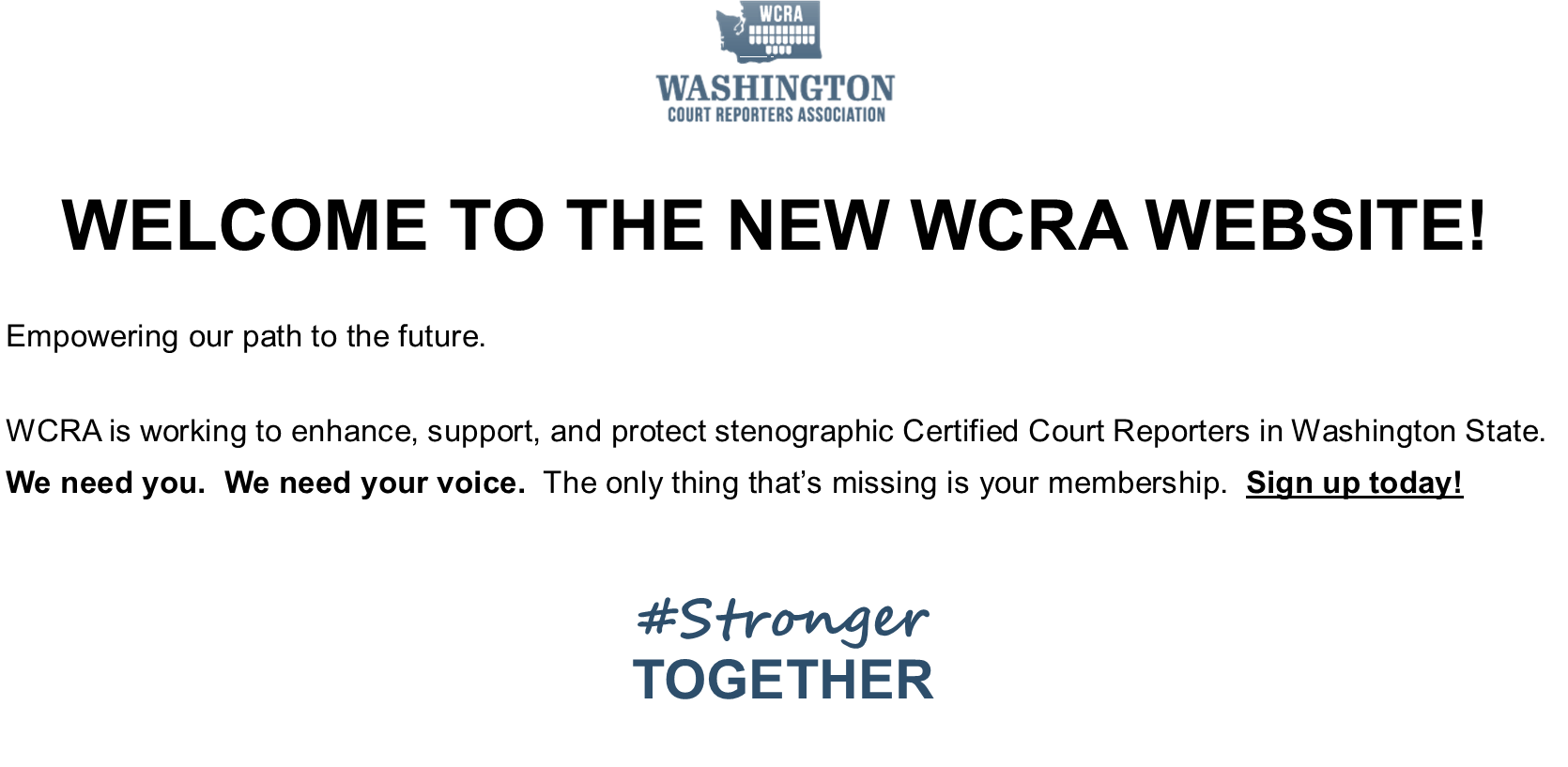 ---
Happy New Year, Washington Court Reporting Friends and Colleagues!
Wishing you all the very best for 2022!
It is truly an honor to serve as President of the Washington Court Reporters Association. Thank you to the amazing presidents who have served as our fearless leaders over the past number of years, Phyllis Lykken, Wendy Raymond, Monna Nickeson, and Liz Harvey. Thank you also to all the WCRA Board members, committee members, area directors, and volunteers. All of these individuals have been working tirelessly on behalf of all Washington CCRs, and every single court reporter in our state owes so much gratitude to you!  
2022 CALL TO ACTION:
There is ONE THING that we can all do for our court reporting profession right now, and that is simple: JOIN and/or RENEW your WCRA membership! Every single court reporter I know truly CARES about this profession. Now is the time for all of us to be united and share one voice!
WCRA 2022 GOALS:
 Our goals for 2022 will be focused on the following three agenda items:
Building Community
Continuing Education
Advocating for You!
SAVE THE DATE FOR SPRING SEMINAR (VIRTUAL):
WCRA Spring Seminar: April 23, 2022 | 8:45 a.m.
 Court Reporters Are #StrongerTogether!
All the best,
Lisa Buell, RPR, CRR, CCR #2204
WCRA President